Climatic units for maturation, drying and storage (from 8 to 48 sausage trolleys).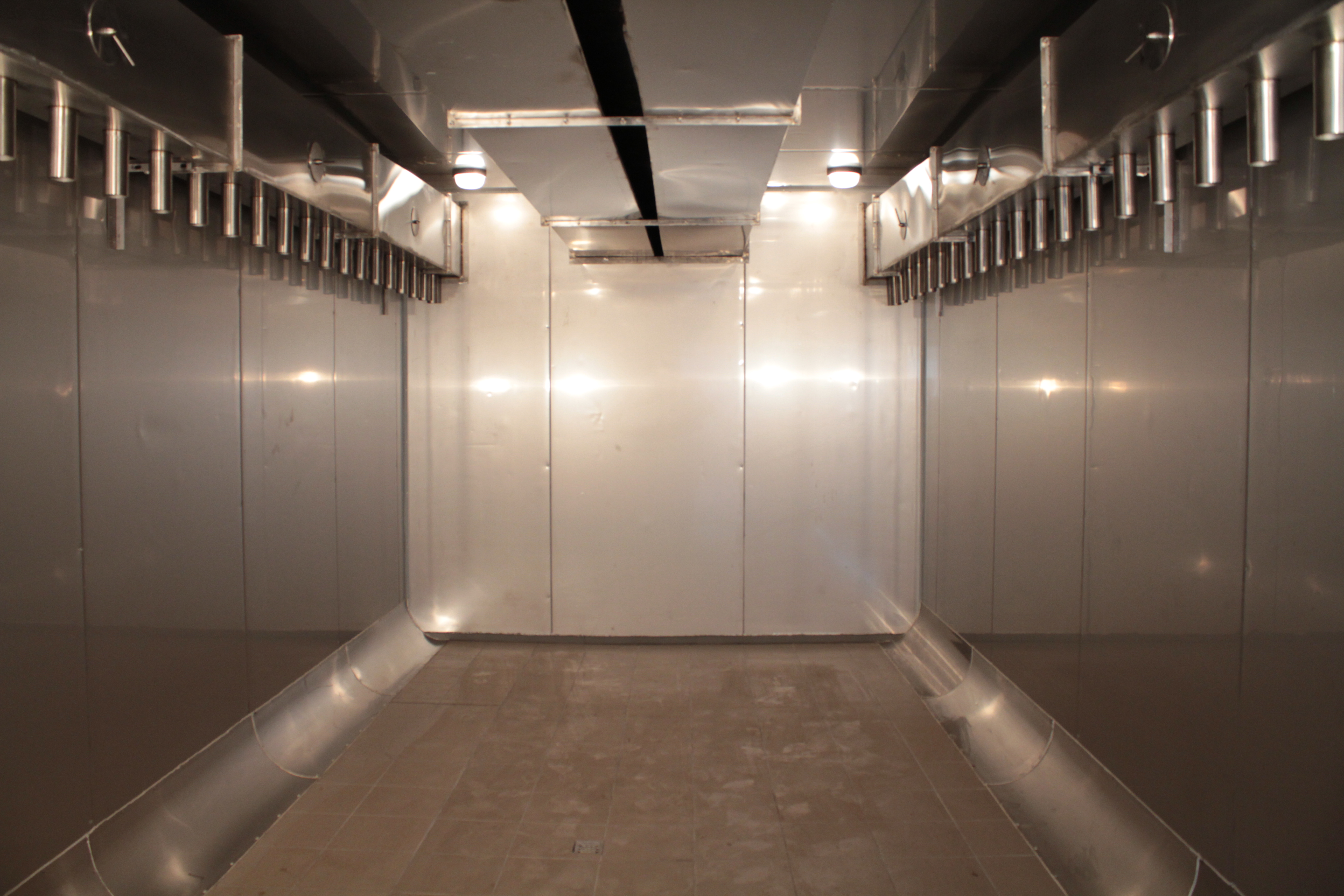 The chambers are made of sandwich panels with a thickness of 80 mm, with polyester coating; they can be used at the Customer premises, which are provided with the optimal conditions for ripening, drying and long-term storage of products. The temperature is maintained between 12 to 25 ° C, the relative humidity is from 65 to 92 %, the air flow rate amounts to from 0,2 to 1,5 m / s.

All modes, necessary for smoking, ripening and storage of products installed in the Climatherm units are maintained by the management controller produced by the "Polytherm-24". This modern computer is able to maintain the preset modes with the highest accuracy during the whole technological process with jerked or smoked products, and if need be, in the future, for the purpose of warehouse storage.

The PC of the meat processeding plant technologist may provide the information about all process parameters that is happening in the climatic unit, at intervals of 10 seconds, in tabular or graphical form. The climatic installations Climatherm produced by the "Techinserv" enterprise constitute a modern domestic equipment of high quality and competitive price.