Tunnel type crate-washing machines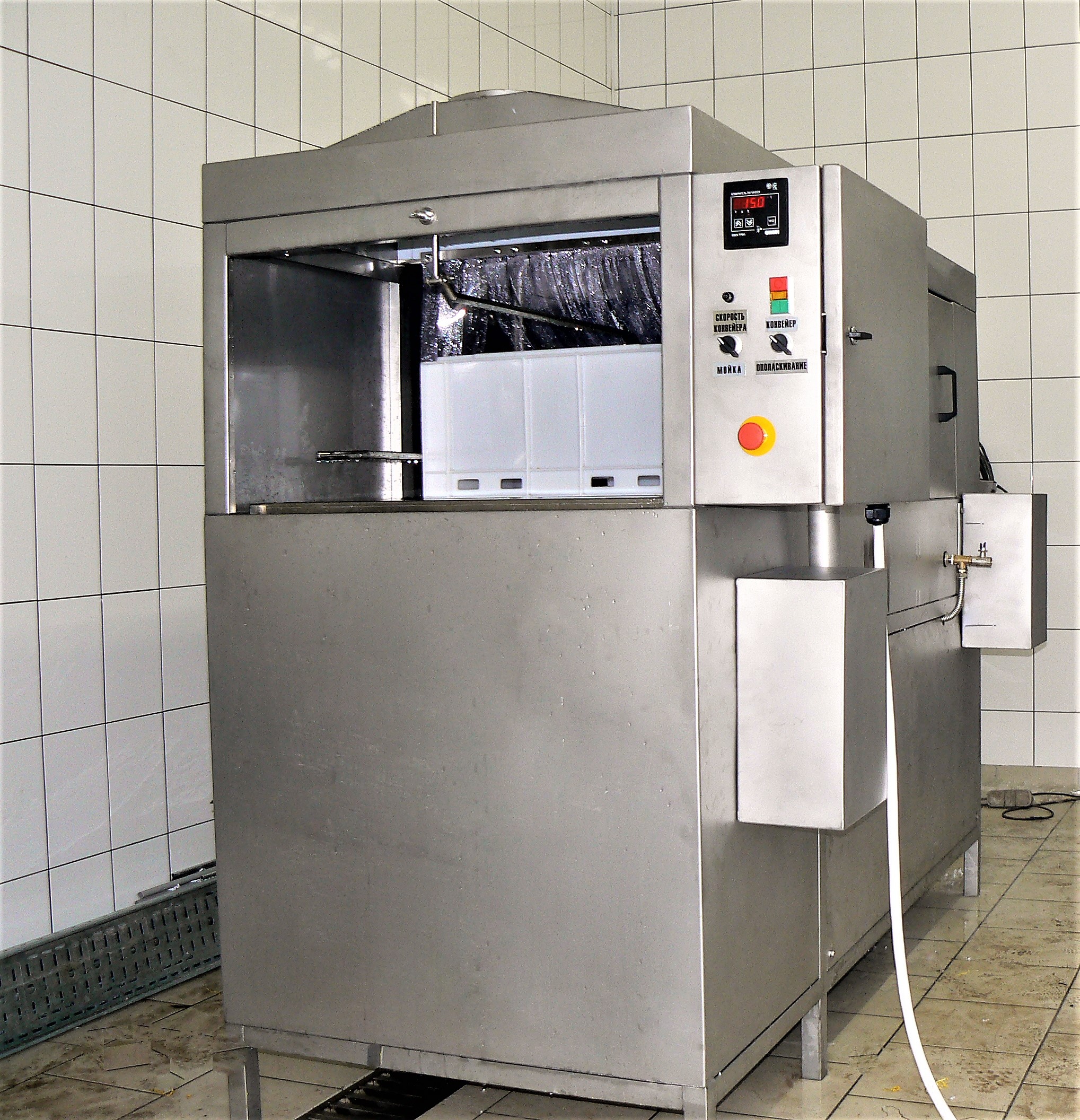 This machine has been designed and constructed for washing and rinsing of plastic crates used in food manufacturing industry. The machine is able to handle boxes of different sizes with a difference in height of up to 400 m without any preliminary sorting.

The input module, which is placed with the upside down crates, is equipped with special guiding plates to be connected to the belt conveyor.

Washing module is equipped with a tank with heating for the cleaning solution, with a pump, injector detergent system and a waste water filtering system.

The final rinse module carries out rinsing of crates with water. It is equipped with a pumping station and an injector system.

The output module is a block to which the crates pass after cleaning and drying.

BY AGREEMENT WITH THE CUSTOMER, WE ARE ABLE TO CREATE THE CRATE-WASHING MACHINE WITH A CAPACITY OF PROCESSING FROM 200 TO 600 CRATES PER HOUR, AS WELL AS BLOWING SYSTEM-ASSISTED, EITHER ASSISTED WITH BLOWING AND DRYING SYTEM.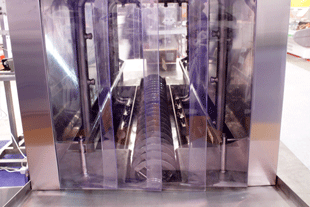 Specifications:
The capacity of the plant is from 200 to 400 boxes per hour.

The power supply of the plant is carried out from a three-phase alternating current network with a voltage of 380 V (plus 10%, minus 15%) and a frequency (50 +- 1) Hz.

Engine motor power - 0,75 kW.

The power of each pump of the washing and rinsing modules is not less than 1.5 kW.

The total power of the heating elements of the washing and rinsing modules is not less than 18 kW.

The volume of water tanks for washing and rinsing modules is not less than 100 dm3.





Overall dimensions of plastic boxes:

Length - 600 mm;

Width - 400 mm;

Height - from 200 to 400 mm.





The water flow rate in the washing module is adjustable in the range from 50 to 100 dm3/h.

The water supply pressure in the washing module should be from 0.1 to 0.3 MPa.

The temperature of water heating in the washing and rinsing modules is at least 650C.





Settings are working:

At a supply voltage from 323 V to 418 V;

At an ambient temperature of 5 to 400 C;

At relative humidity of the ambient air up to 90% at a temperature of 300C;

Under the influence of sinusoidal vibrations and correspond to group N2 in accordance with GOST 12997.





Overall dimensions of the installation no more than:

Length - 3200 mm;

Width - 1250 mm;

Height - 1820 mm.





The installation weight is not more than 400 kg.

Connection of supply and water is carried out with the help of threaded connections: 1/2", 1".